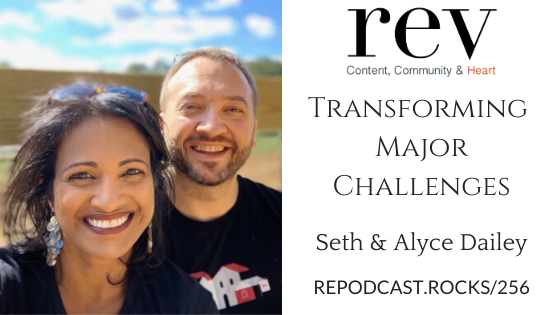 256 – Transforming Major Challenges with Seth & Alyce Dailey
Seth is the Co-Founder of both The Dailey Group and Keller Williams Gateway in Baltimore, Maryland. He serves as the Operating Principal for the brokerage and as the team leader for The Dailey Group, which consistently helps over 150 families a year. Seth, a Montana native, is passionate about empowering leaders and teaching people to make smart financial moves.
Prior to real estate, Seth held his CPA designation and worked as a mortgage lender before joining forces with his wife of 17 years, Alyce. Seth can usually be found at the nearest coffee shop with a personal growth book in hand while scribbling down his next great idea on the back of a napkin.
Alyce represents the very best of what The Dailey Group offers. Seven years of human resource management experience has instilled in Alyce a genuine care and concern for her clients and the team of professionals who support The Dailey Group. Alyce understands that every client has unique needs, concerns, and goals that she works hard to address when they trust her to help buy or sell their biggest asset— their home.
In today's episode, we discuss how changes in goal alignment can affect relationships, and how to overcome them. 
In this episode, you'll learn..
Feeling the need for change
Overcoming challenges
Adaptation within relationships
Links and resources mentioned in this episode.
To subscribe and rate & review visit one of the platforms below:
Follow Real Estate Success Rocks on: