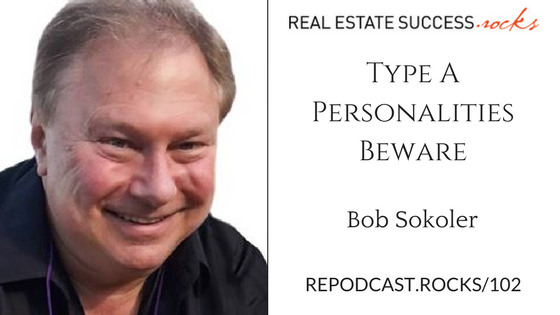 102 – Type A Personalities Beware With Bob Sokoler
Bob is based in the Louisville, Kentucky area, and has a team of 20. In 2016, they sold 404 units for $75 million. Today, we're talking about being aware of your personal health; having systems in place to support you, and maintain the function of your business, should you have to take time away from work. 
In this episode, you'll learn…
Listen to your body
Have an emergency plan 
Having the right team in place
Mistakes that I learned from
Having an appreciation for life
Links and resources mentioned in this episode.
To subscribe and rate & review visit one of the platforms below:
Follow Real Estate Success Rocks on: