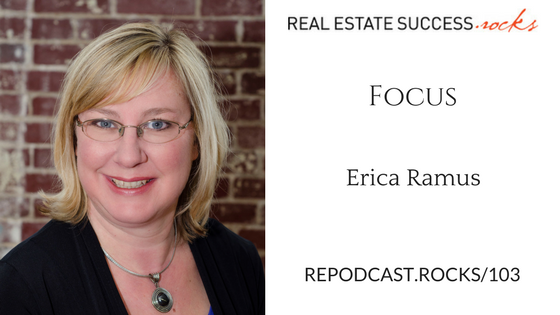 103 – Focus With Erica Ramus
Erica and her team of 7 serve the Schuylkill and Berks counties in Northeast Pennsylvania. She's been in the business for 10 years, and in 2016, did 175 sides. Today we're talking about focus, including how to keep on track with your daily goals, and reducing distractions in the workplace. 
In this episode, you'll learn…
Setting intentions

Habits that support your intentions

Time blocking

Setting expectations with team and clients

Making it known

The fallacy of multi-tasking

Big picture – focus is a manifestation of being present
Links and resources mentioned in this episode.
To subscribe and rate & review visit one of the platforms below:
Follow Real Estate Success Rocks on: