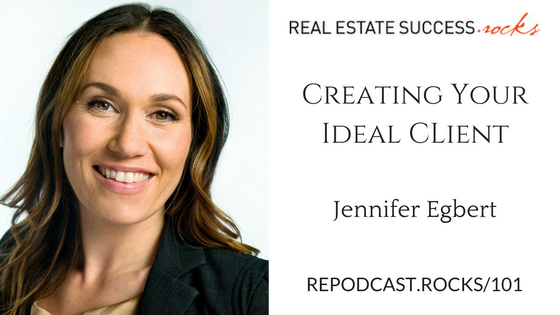 101 – Creating Your Ideal Client With Jennifer Egbert
Jennifer is based in the Boulder, Colorado area, & in 2016, her volume was $30 million. That's made even more impressive by the fact that she's the only agent on her team of 3.. Today, we're discussing how to create your perfect client. We cover screening potential clients, to ensure they're the right fit, and avoiding any issues later down the line. 
In this episode, you'll learn…
How to create your ideal client
Systems
When clients don't match/fit
Links and resources mentioned in this episode.
To subscribe and rate & review visit one of the platforms below:
Follow Real Estate Success Rocks on: