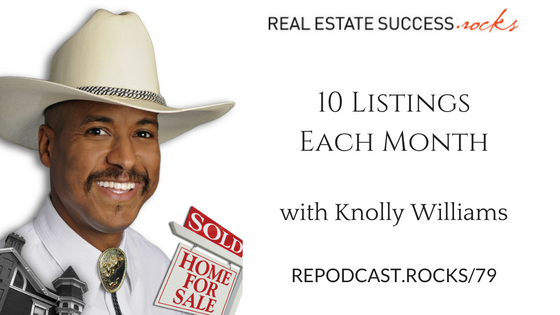 079 – 10 Listings Each Month With Knolly Williams
Knolly Williams took 21 listings during his first 74 days in the business, and more than 1000 listings during his first 10 years as an agent. He's also the author of 'Success With Listings', and our discussion today is about generating more listings and accelerating business growth. 
In this episode you'll learn…
The Secret Key to Generating 10 Listings a Month
The 3  Power Tools of a Mega Listing Agent
The 3 FREE Lead Sources of a Mega Agent
Links and resources mentioned in this episode.
To subscribe and rate & review visit one of the platforms below:
Follow Real Estate Success Rocks on: