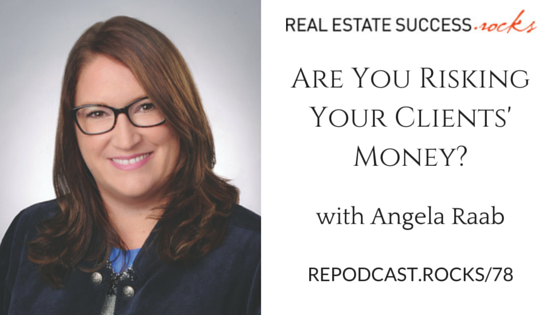 078 – Are You Risking Your Clients Money? With Angela Raab

Angela Raab is the Director of Agent Development and Technology Advancement for F.C. Tucker, and today she's here to discuss security measures that protect you and your clients money. 
In this episode,you'll learn…
The Holy Grail: Connect all the things

What are permissions?

Why do we care about permissions?

Why the sudden increase in attacks?

What are the penalties?

How to protect yourself and your clients 
Links and resources mentioned in this episode.
To subscribe and rate & review visit one of the platforms below:
Follow Real Estate Success Rocks on: