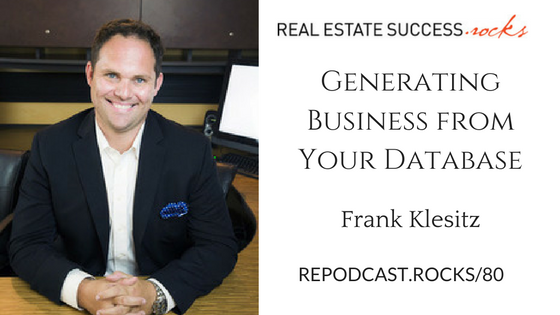 080 – Generating Business From Your Database With Frank Klesitz
Frank Klesitz is a San Diego based real estate professional who now runs the company 'Get Vyral', who have a unique approach to marketing and lead generation. They distribute valuable informative videos, and then store and monitor client information in a database. Today we're discussing this systems based approach, and it's benefits over the traditional spam methods used to maintain contact with prospective buyers and sellers. 
In this episode,you'll learn…
How to reconnect with your database

How to build your database

How to communicate with your database

How to work it proactively for business
Links and resources mentioned in this episode.
To subscribe and rate & review visit one of the platforms below:
Follow Real Estate Success Rocks on: