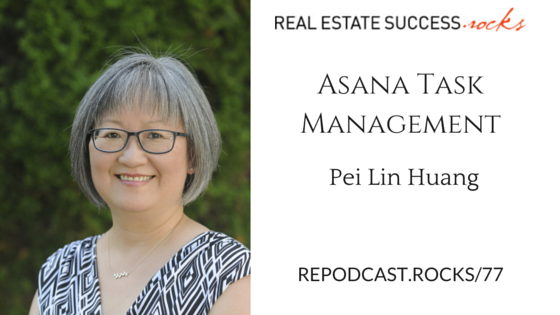 077 – Asana Task Management With Pei Lin Huang
Pei Lin Has been in the business 29 years, and operates a team of 4. In 2015, she sold 94 units, and won the 2015 GSAR Realtor Of The Year. Today we're talking about a task management site called Asana, that offers a wealth of advantages in organizing your time and keeping on top of your workload. 
In this episode,you'll learn…
What is Asana?
How to use it
Features
Workflow integration
Advantages
Links and resources mentioned in this episode.
To subscribe and rate & review visit one of the platforms below:
Follow Real Estate Success Rocks on: