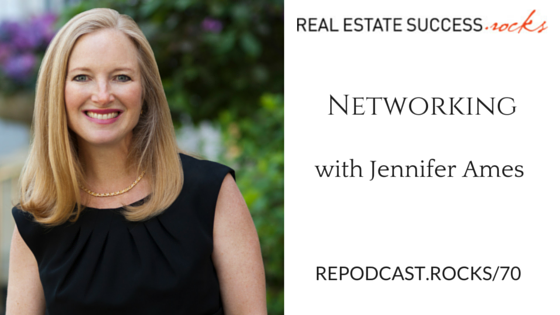 070 – Networking With Jennifer Ames
Jennifer Ames has been in the business for 20 years, and has a team of 15, operating in the Chicago area. In 2015 she made $142 million over 110 units, and this year has already made $107 million as of June 2016. Today we're talking about Networking, and how to bring people together in both a social and business environment. 
In this episode,you'll learn…
Business is based on relationships
Taking a long term view
Combining personal and business lives
Modern Day Matchmaker = Connector
What do you do to Network?
Client Parties
Links and resources mentioned in this episode.
JenniferAmes.com
@JenniferAmes
To subscribe and rate & review visit one of the platforms below:
Follow Real Estate Success Rocks on: