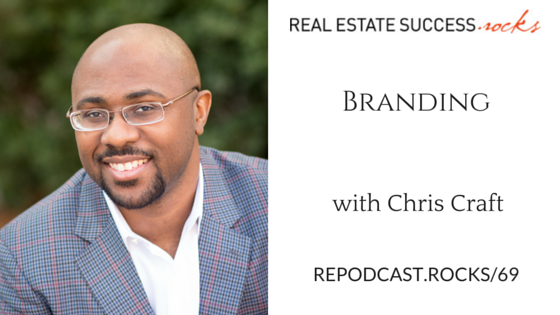 069 – Branding With Chris Craft
Chris Craft is the author of 'The Foundation: Branding for Successful Real Estate Professionals', and the founder of independent book publisher and consultancy, Nao Media. Today we're talking about branding, and how to convey your identity through marketing. 
In this episode,you'll learn…
Why is branding important?
The three components of a real estate brand — personal brand, business brand, and web presence
How do our listeners define their brand
How your story is expressed through branding
What elements are included in branding
The danger of real estate professionals rushing into marketing tactics prematurely
Do it yourself or hire a professional
Links and resources mentioned in this episode.
To subscribe and rate & review visit one of the platforms below:
Follow Real Estate Success Rocks on: