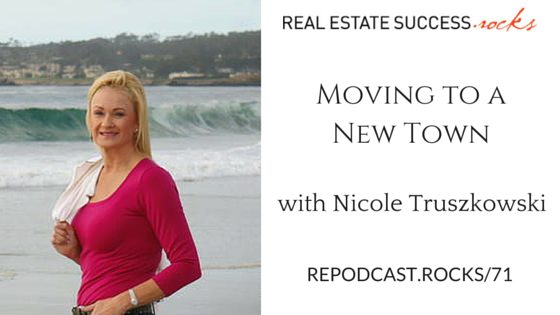 071 – Moving To A New Town With Nicole Truszkowski
Nicole has been in the business for 20 years, and in 2015, she and her team of 3 made $35 M over 20 units. Today we're talking about how to adapt to living in a new area, and the steps you can take to transfer and then expand your business success with a new client base. 
In this episode,you'll learn…
How to plan for the transition
Starting Over
Making new connections
What marketing strategies to implement? 
Handling loss of business income  
Overcoming established competition
Links and resources mentioned in this episode.
To subscribe and rate & review visit one of the platforms below:
Follow Real Estate Success Rocks on: