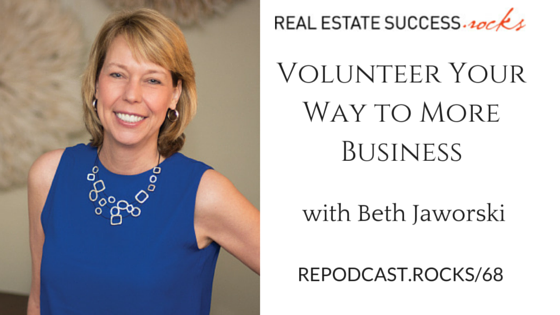 068 – Volunteering Your Way To More Business With Beth Jaworski
Beth has been in the business for 24 years, and in 2015, she and her team of just 2 sold 73 units with a volume of $15,974,150. Beth does a lot of volunteering in the community, and today she's here to talk with us about how it benefits her business, and the things you can do to get involved. 
In this episode,you'll learn…
Why Volunteer?
How do you select where to volunteer?
What are the community benefits? 
3 Keys to success
Staying the course for the long run
Links and resources mentioned in this episode.
To subscribe and rate & review visit one of the platforms below:
Follow Real Estate Success Rocks on: