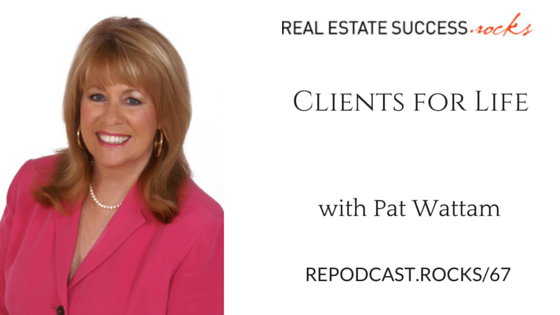 067 – Clients For Life With Pat Wattam

Pat Wattam has been in the business 33 years, and in 2015, she and her team of 6 sold 100 units. Pam's level of repeat business is approximately 70%, which is why today we're talking to here about client retention, and all the things she does to maintain contact with her clients.  
In this episode,you'll learn…
Client retention
What is most effective
Keeping in contact
Costs involved
Links and resources mentioned in this episode.
To subscribe and rate & review visit one of the platforms below:
Follow Real Estate Success Rocks on: