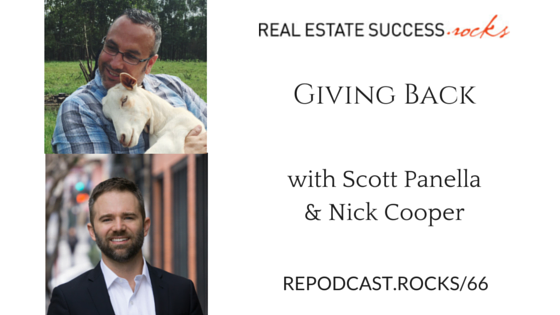 066 – Giving Back With Scott Panella & Nick Cooper
Scott Panella & Nick Cooper are two real estate professionals who have setup charitable organisations in areas of extreme poverty. Today they're here to talk to us about the difference they've been able to make, the purpose it has given them, and the positive effects it's had on their business back home. 
In this episode,you'll learn…
Charitable organisations
Purpose
Giving to those less fortunate
Integrating charitable business within real estate
Links and resources mentioned in this episode.
To subscribe and rate & review visit one of the platforms below:
Follow Real Estate Success Rocks on: