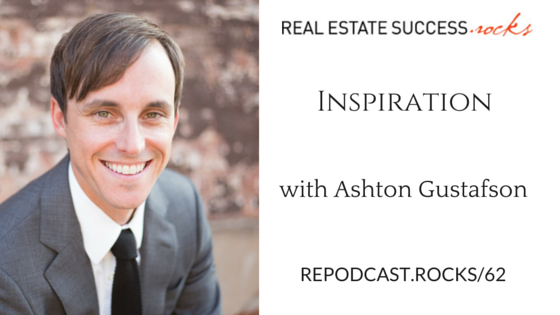 062 – Inspiration With Ashton Gustafson
Ashton Gustafson has been in the business 11 years, and last year made $60 million over 408 transactions. He's a team of 15, consisting of 4 admin, 6 buyers agents, 2 independent agents and 3 rainmakers. Today we're talking about the relationship between personal and business fulfillment; specifically, how to become inspired in life, and the success it brings in various forms of achievement.
In this episode, you'll learn…
The definitions of inspiration
Mysticism
Self care
Personal growth
Non monetary success
Links and resources mentioned in this episode.
To subscribe and rate&reviewvisit one of the platforms below:
Follow Real Estate Success Rocks on: