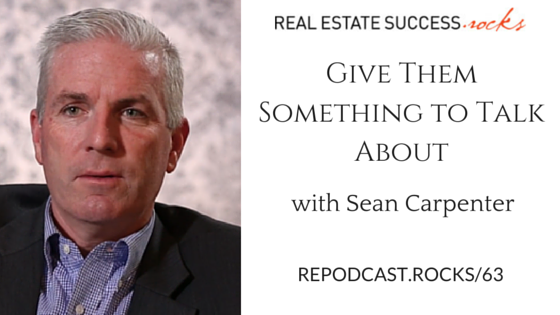 063 – Give Them Something To Talk About With Sean Carpenter
Sean Carpenter is the Agent Development Director for NRT in Ohio, and an expert in utilizing social media. Today we're talking with him about how to most effectively use the numerous social media outlets to build relationships and networks.
In this episode,you'll learn…
Word of mouse
Utilizing social media
Commitment to excellence
Showing appreciation and recognition
Building relationships
Links and resources mentioned in thisepisode.
To subscribe and rate & review visit one of the platforms below:
Follow Real Estate Success Rocks on: