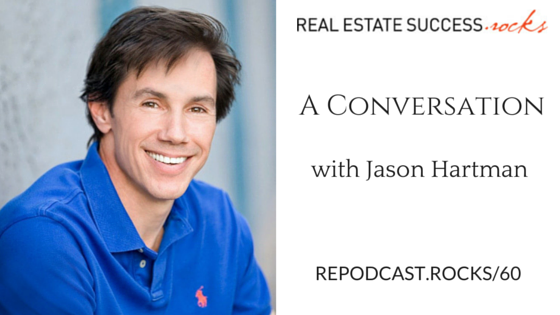 060 – A Conversation With Jason Hartman
Jason Hartman started out as an agent in the Orange Country area in Southern California. Today he focuses exclusively on property investment, and is here today to discuss what you need to put into your business to maximize success. 
In this episode, you'll learn…
Industry trends
Investing in your business
Taking action
Taking risks
Production vs production capacity
Commandments of investment
Links and resources mentioned in this episode.
To subscribe and rate & review visit one of the platforms below:
Follow Real Estate Success Rocks on: