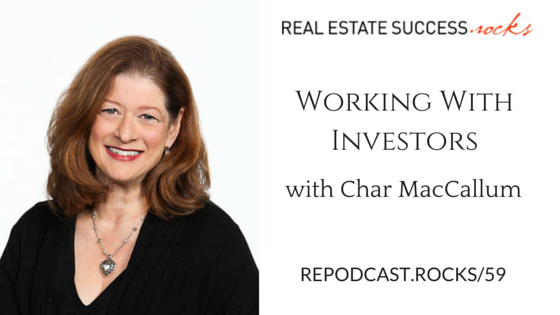 059 – Working With Investors With Char Maccallum
Today we're here with Char Maccallum from Olaithe, Kansas. Char has been in the business for 38 years, and in 2015 she generated $39.9 million in volume over 198 units. Today she's here to discuss investing in property and the systems involved in the process. 
In this episode, you'll learn…
Opportunity through relationship building
Combining financial and emotional incentives
Systems of investment
Selecting properties
Managing the process to closing
Links and resources mentioned in this episode.
To subscribe and rate & review visit one of the platforms below:
Follow Real Estate Success Rocks on: