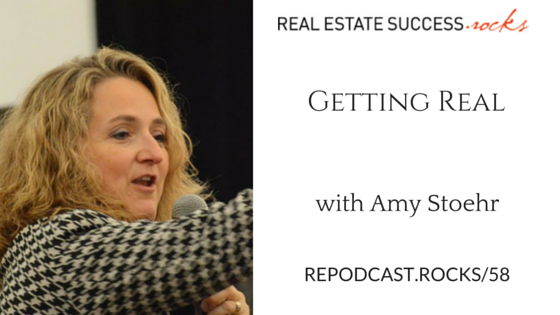 058 – Getting Real With Amy Stoehr
Amy Stoehr is a certified coach,  working predominantly with real estate professionals. She helps small business owners reach higher levels of success, and is here today to discuss the thinking and processes involved.  
In this episode, you'll learn…
Goal setting and planning
Paradigm shifts
Self awareness
Setting a vision
Progress over perfection
Setting clear standards
Acceptance and taking responsibility
Links and resources mentioned in this episode.
To subscribe and rate & review visit one of the platforms below:
Follow Real Estate Success Rocks on: