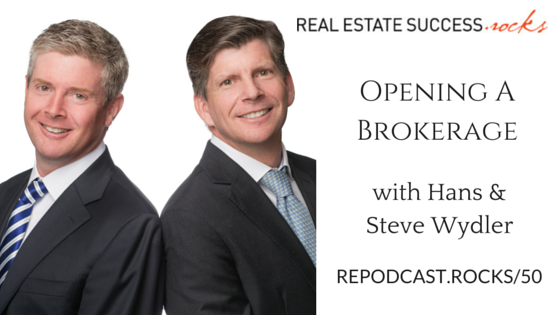 050 – Opening A Brokerage With Hans & Steve Wydler
The Wydler Brothers own a brokerage company in the Metro DC area, and are the #25 best performing team in the Wall Street Journal. They have a team of 35, and in 2015 they made $248 million in sales, over 288 sides. Today we're discussing opening a brokerage, and how it compares to other business models. 
In this episode, you'll learn…
Growing your team/company
Brokerage vs team structure
Attracting brokers that enhance your firm
Transparency with clients
Links and resources mentioned in this episode.
To subscribe and rate & review visit one of the platforms below:
Follow Real Estate Success Rocks on: