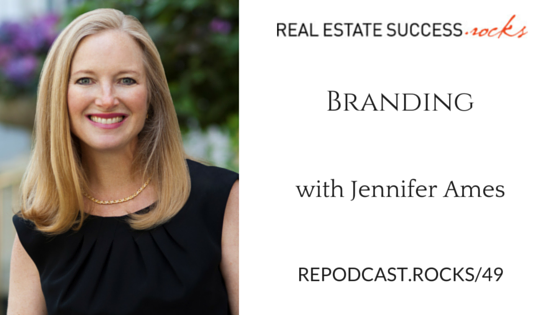 049 – Branding With Jennifer Ames
Jennifer Ames has been in the business 21 years, and is a top agent in the Luxury real estate market. Last year Jennifer and her team of 10 sold 111 units, totalling $141 miliion. Today we're talking about branding; how to market your business and build a reputable name in the industry. 
In this episode, you'll learn…
What is branding
Why is branding important
How do you define your brand
What elements are important
Branding as an asset
Links and resources mentioned in this episode.
To subscribe and rate & review visit one of the platforms below:
Follow Real Estate Success Rocks on: