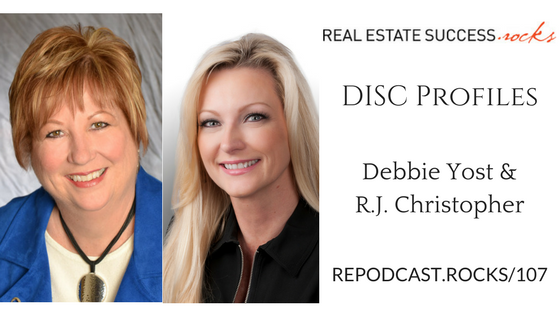 107 – DISC Profiles With Debbie Yost & R.J. Christopher
RJ is a team leader at Keller Williams Legacy 1 in Chandler Arizona. Debbie is a top broker in Casa Grande, Phoenix. In 2016 she and her team sold 302 units for $43.6 million. Today we're discussing DISC profiles, including how they can be used to better understand people, and improve your interactions in any business or personal situation. 
In this episode, you'll learn…
What is DISC?
Why is it important?
How can it be effective?
Using DISC for communicating with clients, friends & family. 
Links and resources mentioned in this episode.
To subscribe and rate & review visit one of the platforms below:
Follow Real Estate Success Rocks on: