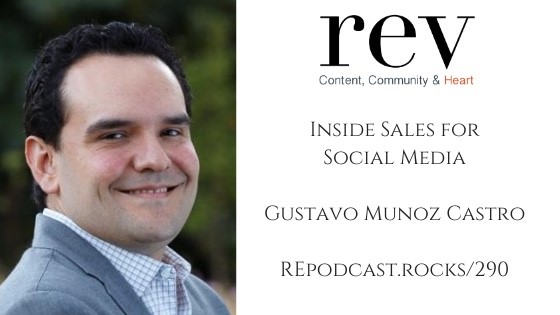 289 – Inside Sales for Social Media with Gustavo Munoz Castro
Gustavo is a former Microsoft Senior Engineer turned Real Estate agent and Inside Sales expert. He runs a 65 person Inside Sales Team PowerISA that specializes in converting Facebook leads into appointments for Realtors and Loan Officers. They serve the entire USA and Canada, and have been active in Real Estate since 2010. PowerISA works with over 350+ clients to help them with their Inside Sales needs for Real Estate, setting over 100 appointments per day!
In today's episode, we discuss social media strategies for lead generation and conversion. 
In this episode, you'll learn..
Why are Facebook leads a great opportunity?
Organic vs Paid lead generation tactics
Lead conversion process: 1) Speed, 2) Follow-Ups and 3) Scripts
How to hire an ISA to help with lead response and conversion
Links and resources mentioned in this episode.
To subscribe and rate & review visit one of the platforms below:
Follow Real Estate Success Rocks on: