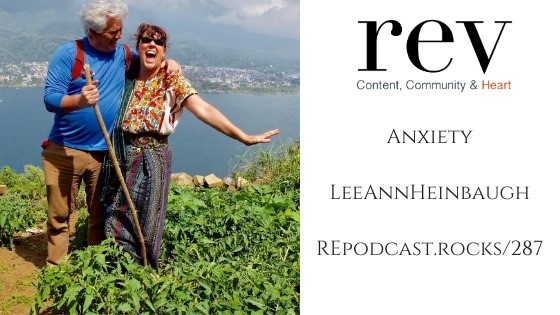 287 – Anxiety with LeeAnn Heinbaugh
LeeAnn works internationally with individuals, groups, and organizations to guide and facilitate spiritual growth. After nearly fourteen years of working in the not-for-profit, psychology, and art sectors, she founded Journeys In Living LLC in 2005. Since that time LeeAnn has committed herself full-time to her work as a Spiritual Guide, Teacher, and writer.
In today's episode, we discuss the prevalence of anxiety in modern society, and what you can do to overcome it. 
In this episode, you'll learn..
Finding the root cause of anxiety
Being out of balance
Belief systems and perception
Failure is the precursor to growth
Building rituals
Explore new environments and creative outputs
Links and resources mentioned in this episode.
To subscribe and rate & review visit one of the platforms below:
Follow Real Estate Success Rocks on: