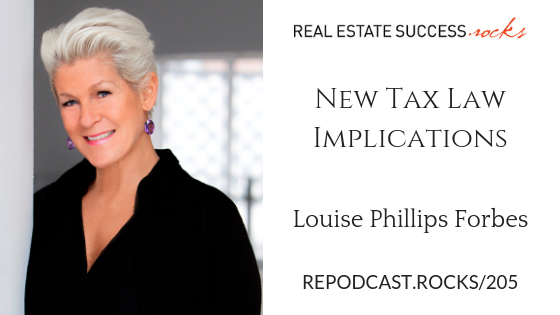 205 – New Tax Law Implications with Louise Phillips Forbes
For three decades, Louise Phillips Forbes has been an industry leader in New York City's residential real estate market. With career sales exceeding $3.5 billion, she is considered one of the elite Power Brokers in Manhattan. A multi-time winner of Halstead Real Estate's esteemed Broker-of-the-Year award, Louise has also been acknowledged many times as the
#1 listing broker companywide and currently leads the firm's #1 sales team. She has developed a significant following among developers, buyers, and sellers throughout Manhattan. From the Upper West Side and Upper East Side to the West Village, Tribeca and Wall Street, she proudly serves prominent New Yorkers.
REAL Trends named Louise as one of "America's Best Real Estate Agents," their greatly esteemed ranking report, and they consistently list her among their annual "Real Estate Top 250," which recognizes top real estate brokers and teams throughout the country. Louise has also been featured in Avenue Magazine's annual "Influential Women of New York" and had cover-story honors for House New York and Mann Report Residential magazines. Additionally, she is frequently quoted in real estate articles for The New York Times, Wall Street Journal, The Real Deal, Real Estate Weekly, and many other notable publications and blogs. She has also appeared on regional TV shows nationwide to comment on local real estate issues while representing the national real estate perspective and is a regular contributor to Ignite Now Media's weekly TV series, "The American Dream."
When she is not racing around the congested streets of Manhattan negotiating deals, you will find Louise spinning at her local SoulCycle, where she gets her groove on to the beats of celebrity instructors (and friends) like Stacey Griffith, or surfing in Montauk with her family.
In today's episode, we discuss how changes in tax law will affect real estate professionals and those looking to buy or sell a property.
In this episode, you'll learn..
Changes in Tax Laws
Lower Caps on deductibles
Second homes as income producing properties
Establishing LLC's
Interest Rates Rising
More Creative Lending
Links and resources mentioned in this episode.
Twitter Handle: @weze_sez

Instagram: @weze_sez
To subscribe and rate & review visit one of the platforms below: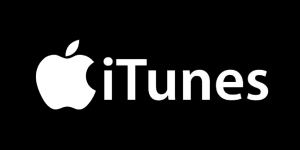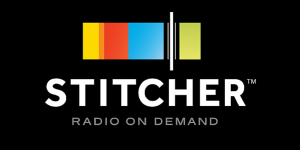 Follow Real Estate Success Rocks on: