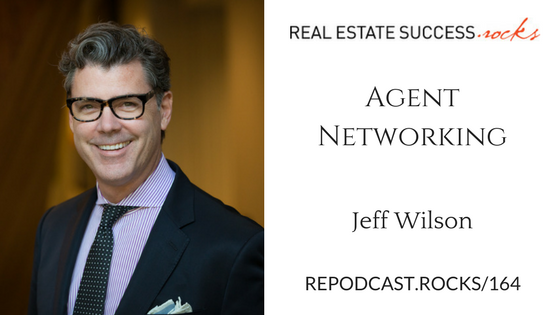 164 – Agent Networking with Jeff Wilson
Jeff serves the Metro DC area and has been in the business for 30 years. In 2017, he and his team of 7 sold 52 units for $73 million. In today's episode, we'll be discussing building a network with other Realtors, boosting sales through referrals and how to build solid relationships. 
In this episode, you'll learn..
Why Network With Agents
Where to go to Meet other agents
Make a Plan
Become more visible
Go deep and narrow as opposed to wide and shallow
Keeping in Touch
Developing the Relationship
Links and resources mentioned in this episode.
To subscribe and rate & review visit one of the platforms below:
Follow Real Estate Success Rocks on: