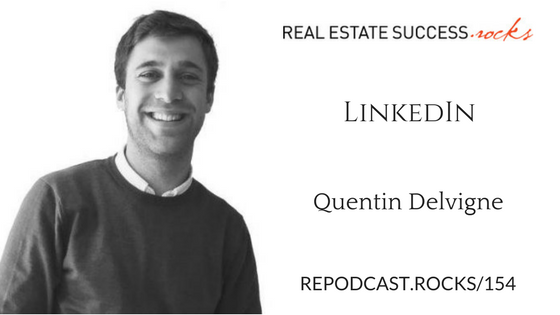 154 – LinkedIn with Quentin Delvigne
Drawbotics is the one-stop-shop for real estate marketing, the platform where you can order all the marketing services (3D visuals, video animations, brand ID, brochures, virtual home stagings, floor plans, etc) you need to better market your properties. Xavier is the digital marketing manager at Drawbotics, launching the campaign that won the linkedIn marketing awards celebrating the very best of digital marketing. Today we're discussing Prop Tech businesses, what they do, and how they can benefit you. 
In this episode, you'll learn..
What is LinkedIn, explanation of the largest professional social media (LinkedIn is much more than just a networking platform)
How you can use LinkedIn to attract contracts from property developers, to sell your properties, market your company, grow your professional network and recruit people. 
How to market your properties and brand your company on LinkedIn.
A few tips. 
Links and resources mentioned in this episode.
To subscribe and rate & review visit one of the platforms below:
Follow Real Estate Success Rocks on: