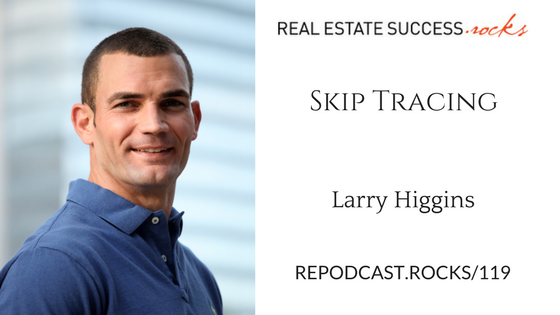 119 – Skip Tracing With Larry Higgins
Larry is an expert in finding people, and acquiring their personal information. Today we'll discuss how this has huge benefits with generating new property sales. 
In this episode, you'll learn..
Ladder of influence
Viewing all human communication
Triangling
Empowerment & recognition
Links and resources mentioned in this episode.
To subscribe and rate & review visit one of the platforms below:
Follow Real Estate Success Rocks on: