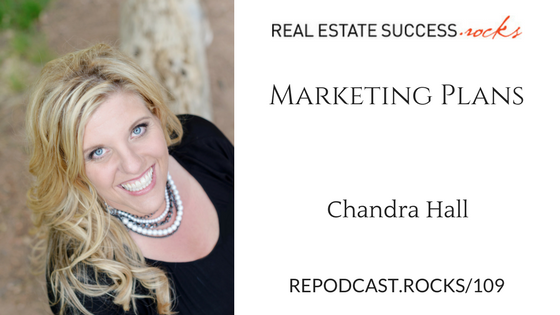 109 – Marketing Plans With Chandra Hall
Chandra Hall is the Managing Broker and owner of Colorado Mesa Realty LLC, and Chandra Hall Seminars, which provides informative seminars for real estate professionals. Today we're talking to her about marketing plans, and how they can deliver effective and sustainable results in your business. 
In this episode, you'll learn..
Why use a marketing plan
What elements are in a good plan
How to do it
Successful plans from other agents
Links and resources mentioned in this episode.
To subscribe and rate & review visit one of the platforms below:
Follow Real Estate Success Rocks on: