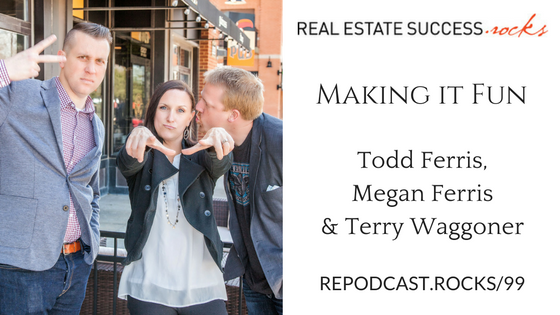 099 – Making It Fun With Todd Ferris, Megan Ferris & Terry Waggoner
Todd, Megan & Terry are with the F.C Tucker Company, and are based in the Greater Indianapolis area. In 2016 they & their team of 10 sold 160 units for $30 million. Today we're talking about how to get the maximum amount of enjoyment from your career in real estate, and how that appeals to prospective clients.  
In this episode,you'll learn…
Having fun with marketing

Having fun with clients

Having fun with your team
Links and resources mentioned in this episode.
To subscribe and rate & review visit one of the platforms below:
Follow Real Estate Success Rocks on: