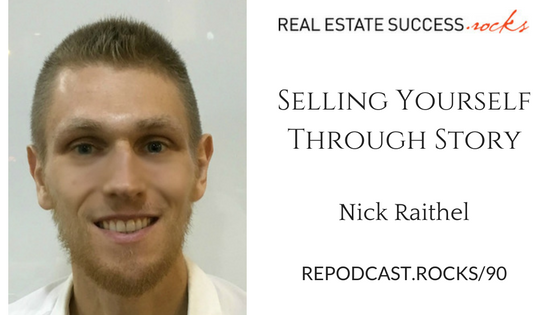 090 – Selling Yourself Through Story With Nick Raithel
Nick Raithel is the creator of the '7 Hour Book', which is a service helping people to advertise by writing a book about themselves. We'll be discussing the method behind this, and how story in general is a powerful tool for marketing and building relationships.
In this episode,you'll learn…
Breaking through the clutter
Crafting your story
Attracting an audience
Turning your story into a book
Become more than just a realtor
Links and resources mentioned in this episode.
To subscribe and rate & review visit one of the platforms below:
Follow Real Estate Success Rocks on: