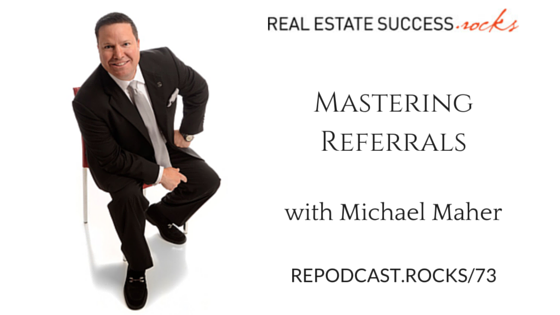 073 – Mastering Referrals With Michael Maher
Michael Maher was a top producing agent in the Kansas City area. After writing the book 'The 7 Levels Of Communication', he now focuses primarily on speaking and coaching in Atlanta. Today we're talking to Michael about referrals; how to get them, and the snowball effect of networking. 
In this episode,you'll learn…
The 7 Levels of Communication

How to get referrals

Networking

The Generosity Generation

Special Offer for our listeners
Links and resources mentioned in this episode.
To subscribe and rate & review visit one of the platforms below:
Follow Real Estate Success Rocks on: