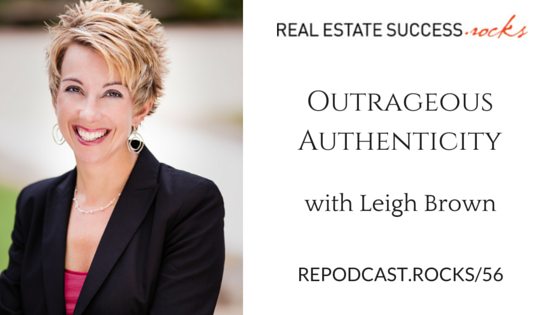 056 – Outrageous Authenticity With Leigh Brown
In 2015, Leigh Brown and her team of 10 made $75 million in 287 sites. She's written a great new book called Outrageous Authenticity, and today she's here with us to discuss her observations of the Real Estate business from a personal development perspective. 
In this episode, you'll learn…
Being authentic
Diversity & inclusion
Being the exception
Creating the right image
Links and resources mentioned in this episode.
To subscribe and rate & review visit one of the platforms below:
Follow Real Estate Success Rocks on: