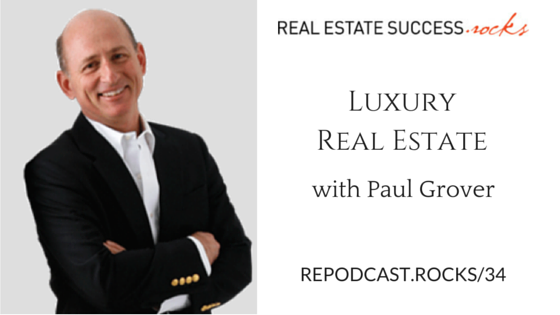 034 – Luxury Real Estate With Paul Grover
Welcome to Real Estate Success Rocks Podcast where we help you answer the question:  What does success mean to you? Our aim is to provide content, clarity and inspiration to help you reach your goals. We're very fortunate today to have Paul Grover, who specializes in selling luxury real estate in the Cape Cod area. 
In this episode, you'll learn…
Business models & company growth
Delegating to agents with appropriate knowledge
High budget sales vs low budget sales
Emotional drive in the buying/selling process
Establishing trust
Learning and building relationships with other realtors
making it fun
Links and resources mentioned in this episode.
To subscribe and rate & review visit one of the platforms below:
Follow Real Estate Success Rocks on: