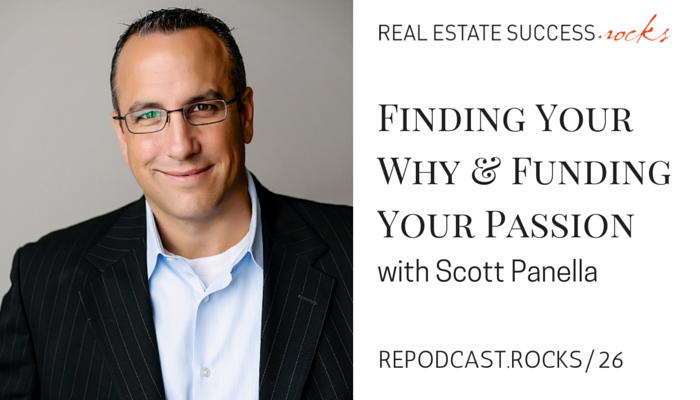 026: Finding Your Why & Funding Your Passion with Scott Panella
Welcome to Real Estate Success Rocks Podcast where we help you answer the question:  What does success mean to you? Our aim is to provide content, clarity and inspiration to help you reach your goals.​ We are really fortunate to have Scott Panella with us. Scott hails from Louisville, Kentucky and in 2014 sold 83 units for a volume of 18 million which is impressive for someone in the business for only 9 years.
In this episode, you'll learn…
Finding your why and funding your passion
Why having a supporting cast is important
Scott Panella explains the benefits to knowing your why
How funding a passion gets you through tough situations
Why you should be open to what may effect your heart
The details about Scott Panella's Give a Goat organization
Links and resources mentioned in this episode.
To subscribe and rate & review visit one of the platforms below:
Follow Real Estate Success Rocks on: