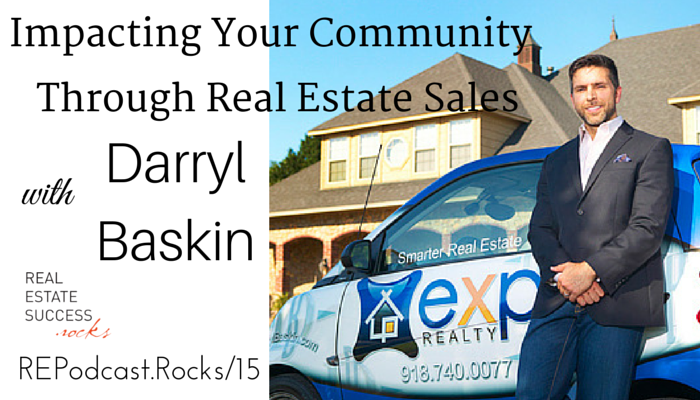 015: Impacting Your Community Through Real Estate Sales with Darryl Baskin
Welcome to Real Estate Success Rocks Podcast where we help you answer the question:  What does success mean to you? Our aim is to provide content, clarity and inspiration to help you reach your goals.​ We are really fortunate to have Darryl Baskin joining us today who is from Tulsa Oklahoma. He's been in the real estate business for 26 years and in 2014 has sold 42 units for a total volume of $7.5 Million.
In this episode, you'll learn…
Even by downsizing Darryl Baskin has been able to increase his personal sales
How Darryl helps his team grow individually
Darryl's obstacles he had to overcome at a young age
Why he decided to adopt children
How being truly authentic allows good opportunities to develop in your life
How Darryl Baskin uses his business to impact the community
What Darryl's Total Satisfaction Guarantee did for him and his business
Darryl shares what he knows now that he wished he learned at the start of his career
Links and resources mentioned in this episode.
To subscribe and rate & review visit one of the platforms below:
Follow Real Estate Success Rocks on: