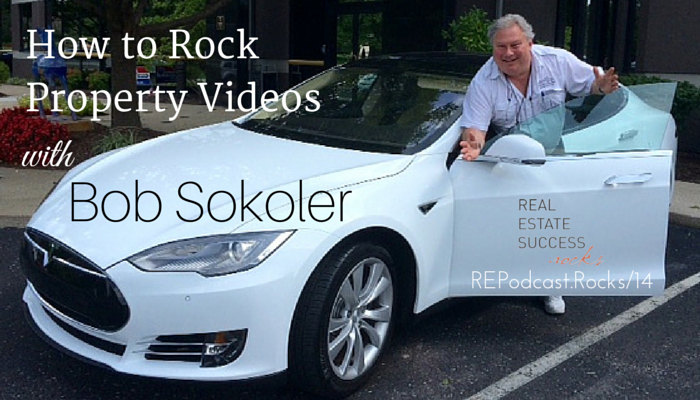 014: How to Rock Property Videos with Bob Sokoler
Welcome to Real Estate Success Rocks Podcast where we help you answer the question:  What does success mean to you? Our aim is to provide content, clarity and inspiration to help you reach your goals.​ We are really fortunate to have Bob Sokoler with us today. Bob serves the Louisville and Southern Indiana area and in 2014 sold 315 units for a total volume of $57,592,000.
In this episode, you'll learn…
How Bob Sokoler creates property videos for all this listings
Why he uses "selfie" videos in his real estate business
Why you should use videos to grow your real estate business
How video allows Bob to grow his business that no other format can
How to get started with videos while not spending too much money
Links and resources mentioned in this episode.
To subscribe and rate & review visit one of the platforms below:
Follow Real Estate Success Rocks on: