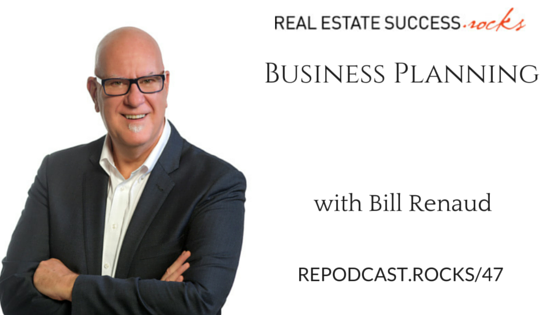 047 – Business Planning With Bill Renaud
Bill Renaud is a successful entrepreneur based in sunny Florida. After retiring as one of the top brokers in North America, he took over a choc and ice cream store. Within 5 years the business now generates 7 figure sales. Bill is also one of the top real estate coaches, working  at Goodfellow Coaching with Ken Goodfellow. Today we're going to talk about business planning, finding opportunity and how to successfully progress using analysis and measurable goals.
In this episode, you'll learn…
Analysis of self and business
Setting goals/milestones
Planning the big picture
Links and resources mentioned in this episode.
goodfellowcoaching.com
613-592-002
To subscribe and rate & review visit one of the platforms below:
Follow Real Estate Success Rocks on: