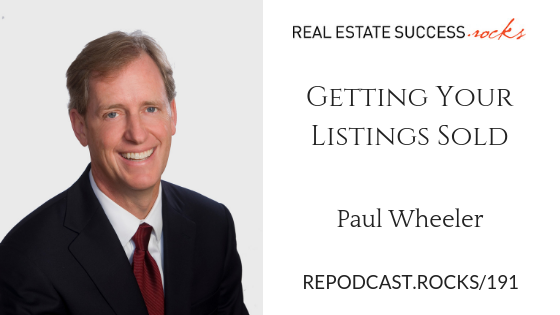 191 – Getting Your Listings Sold with Paul Wheeler
Paul Wheeler has been in the business for 26 years, and in 2017, he and his team of 18 sold 182 units in the Tulsa, Oklahoma area. His company Servant Heart Selling provides sales training to real estate professionals, with his team operating under the banner of Accent Realtors.
In today's episode, we discuss the 3 requirements for selling a listing, improving buyer/seller cooperation through education and giving them options. 
In this episode, you'll learn..
Educate, communicate and manage expectations   
Effective pricing
OCR
Listening to the market
Links and resources mentioned in this episode.
To subscribe and rate & review visit one of the platforms below:
Follow Real Estate Success Rocks on: