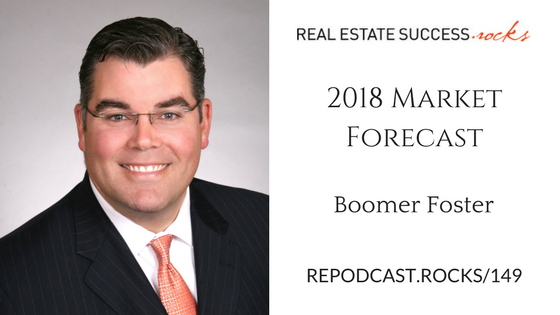 149 – 2018 Market Forecast with Boomer Foster
Boomer is the President of Long & Foster Real Estate. Today we'll be going over the market forecast for 2018, including the effects of policy change, the the progression of real estate over recent history, taking into account social and technology factors. 
In this episode, you'll learn..
Metrics
Builder confidence
Home ownership rates
Challenges – tax laws, inventory issues, world crisis
Links and resources mentioned in this episode.
To subscribe and rate & review visit one of the platforms below:
Follow Real Estate Success Rocks on: