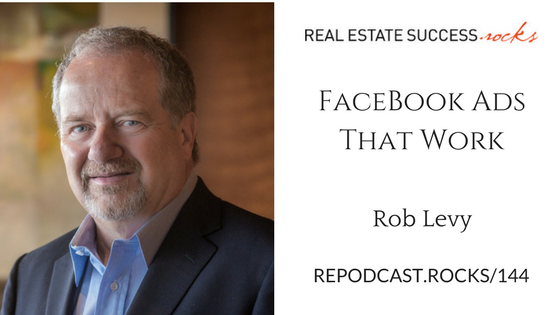 144 – Facebook Ads That Work With Rob Levy
Rob Levy serves Portland Oregon & Palm Springs, CA. He has a 4 person team, and in 2016 they did around 100 deals. Today we're talking about how to identify and target prospective clients, using social media, and highly targeted, cost efficient advertising. 
In this episode, you'll learn..
What to advertise
How to advertise
Getting feedback
Highly targeted marketing
Standing out from the crowd
Links and resources mentioned in this episode.
To subscribe and rate & review visit one of the platforms below:
Follow Real Estate Success Rocks on: