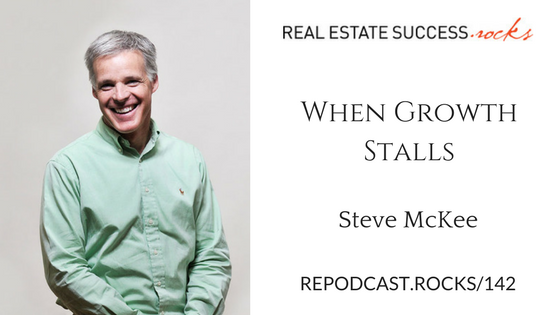 142 – When Growth Stall With Steve Mckee
McKee Wallwork + Company is a marketing consultancy that helps stalled, stuck, and stale brands through tough transitions. With 20 years of proprietary research, three published books, and hundreds of case studies, MW+C helps business leaders navigate the internal dynamics that undermine external strategy. MW+C most recently celebrated a trifecta of awards from Advertising Age, including national Campaign of the Year, regional Agency of the Year, and Best Places to Work.
Steve McKee, is the author of When Growth Stalls and Power Branding. He has instructed over 10 workshops for Quantum Digital and led the most recent groundbreaking research for Leading Real Estate. He was a popular Businessweek.com columnist for more than a decade and currently writes a column for SmartBrief on Leadership. He has been published or quoted in The New York Times, USA Today, Forbes.com, and Investor's Business Daily, among others, and he has appeared on CNBC, ESPN2, CNNfn, Bloomberg television and radio, and network TV affiliates across America.
In this episode, you'll learn..
It is not just business, it is personal
7 characteristics that correlate with stalled growth
External vs. internal
Internal dynamics
Start with "I"
O-E-O-E-O chain
What needs to be done to return to the growth curve
Links and resources mentioned in this episode.
To subscribe and rate & review visit one of the platforms below:
Follow Real Estate Success Rocks on: