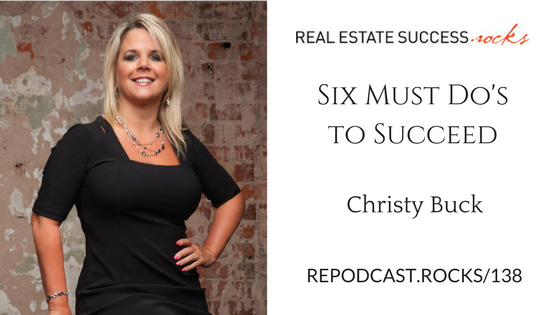 138 – Six Must Do's To Succeed With Christy Buck
Christy serves the Pearland/Houston TX area, and in 2016, she and her team of 18 sold 325 units for $81 million. Today we're talking about some key methods and characteristics that will help you succeed in real estate, and business in general. 
In this episode, you'll learn..
Culture & Core Values
Business Plan
Organized Systems
Hiring the Right Talent & Selling the Team Concept
Accountability & Time Management
Strong Marketing Strategies
Links and resources mentioned in this episode.
To subscribe and rate & review visit one of the platforms below:
Follow Real Estate Success Rocks on: