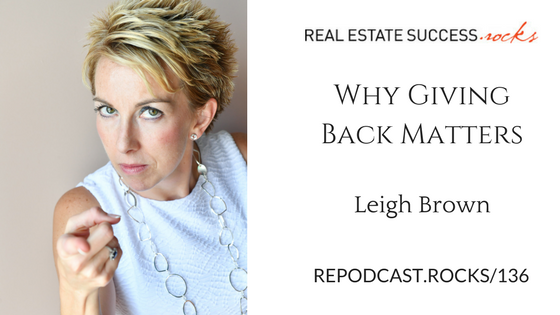 136 – Why Giving Back Matters With Leigh Brown
Leigh has been in the business for 17 years, and in 2016, she and her team of 10 sold 256 sides, with a combined value of $64,000,000. Today we're talking about giving back to the community, including how it can be personally rewarding, as well as benefit your business through networking. 
In this episode, you'll learn..
How to give back
Integrating yourself
The personal and business advantages 
Links and resources mentioned in this episode.
http://www.leighbrownexperience.com/
To subscribe and rate & review visit one of the platforms below:
Follow Real Estate Success Rocks on: