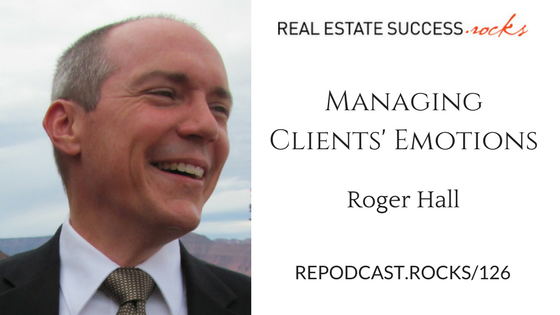 126 – Managing Clients Emotions With Roger Hall
Roger Hall is a business psychologist. He has been doing executive coaching and leadership development with business leaders throughout North America since 1998. Today we're talking about how to understand and react to clients' behaviour appropriately, to break through confrontation and fear for a positive outcome. 
In this episode, you'll learn..
Part Realtor, part psychologist
5 Negative Emotions
Default Emotions
Honey Talk
Worry – A specific type of fear
Flooding in men
Four Horsemen of the Apocolypse
Links and resources mentioned in this episode.
To subscribe and rate & review visit one of the platforms below:
Follow Real Estate Success Rocks on: