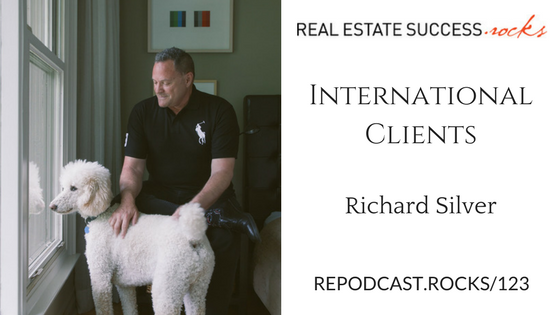 123 – International Clients With Richard Silver
Richard has been in the business for 37 years, & in 2016, he and his team of 7 sold 95 sides with a GCI of over $2 million. One of his specialties is working with foreign buyers, who make up about 30% of his business. Today we'll be talking with him about locating international clients, and the various differences that apply when working together. 
In this episode, you'll learn..
Why work with international buyers
What's different
What do you need to know
How do you get into the marker
Cultural differences
Links and resources mentioned in this episode.
To subscribe and rate & review visit one of the platforms below:
Follow Real Estate Success Rocks on: