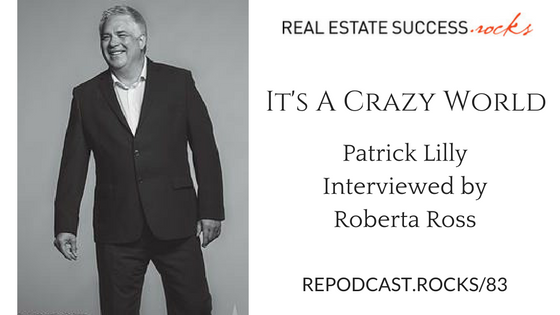 083 – It's A Crazy World – Patrick Lilly Interviewed By Roberta Ross
Today we're discussing life in the modern world, and the trials and tribulations associated with current events. In a change from the usual, we have Roberta Ross from Six Figure Real Estate Coach interviewing Patrick Lilly regarding some personal and lifestyle topics. 
In this episode,you'll learn…
Using life experiences to grow 
Managing stress & anxiety
Mantra's
Managing negativity and emotion from outside influences
Links and resources mentioned in this episode.
To subscribe and rate & review visit one of the platforms below:
Follow Real Estate Success Rocks on: