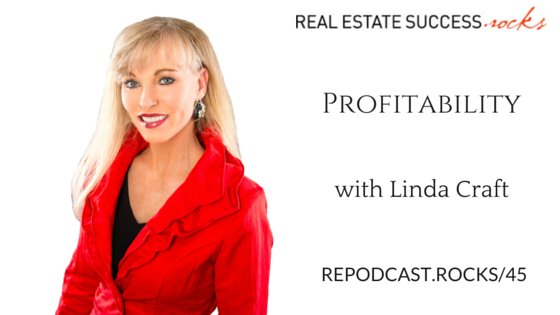 045 – Profitability With Linda Craft
Linda Craft from Raleigh, Carolina has been in the business 30 years. In 2014, she and her team of 23 made $104 million over 388 units sold. Today she's talking to us about Profitability, and how to manage your money effectively. 
In this episode, you'll learn…
Money management
Adaptability
Monitoring leads
Links and resources mentioned in this episode.
To subscribe and rate & review visit one of the platforms below:
Follow Real Estate Success Rocks on: