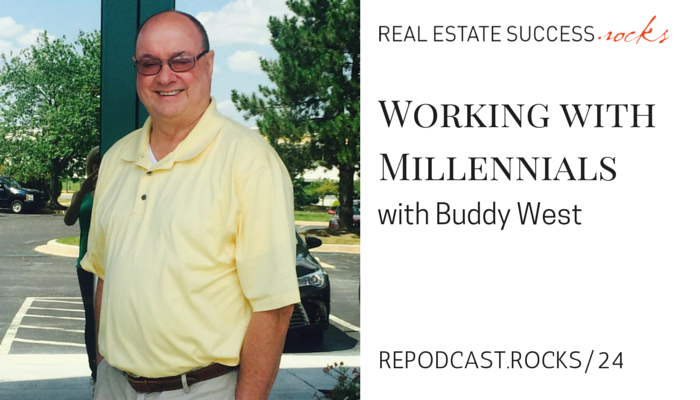 024: Working with Millennials with Buddy West
024:Welcome to Real Estate Success Rocks Podcast where we help you answer the question:  What does success mean to you? Our aim is to provide content, clarity and inspiration to help you reach your goals.​ We are really fortunate to have today Buddy West. From Wilmington Delaware, Buddy West owns Emory Hill Residential and has been in the real estate business for 30 years.
In this episode, you'll learn…
Buddy West explains the age generations in real estate and how each play their part
Buddy breaks down the Millennial generation and why they are important in real estate
What to expect from Millennials and what are their numbers and profiles are
The road blocks to expect from Millennials and what holds them back
What will it take to attract them plus the do's & don'ts while working with Millennials
Creating rapport with Millennials and what type of ads they prefer to see
Links and resources mentioned in this episode.
To subscribe and rate & review visit one of the platforms below:
Follow Real Estate Success Rocks on: