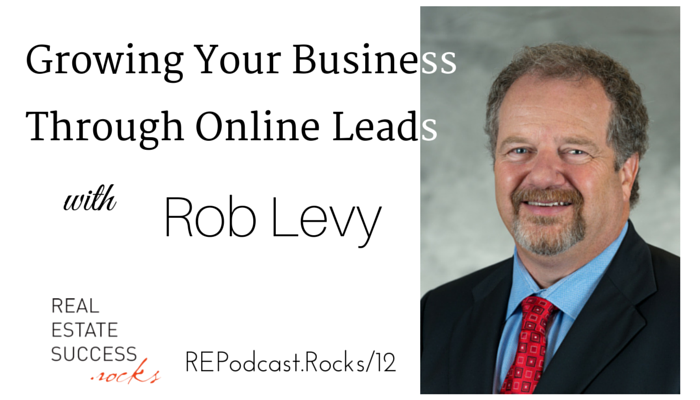 012: Growing Your Business Through Online Leads with Rob Levy
Welcome to Real Estate Success Rocks Podcast where we help you answer the question:  What does success mean to you? Our aim is to provide content, clarity and inspiration to help you reach your goals.​ We are really fortunate to have Rob Levy out of Portland Oregon today. Rob has been in the business for over 27 years and in 2014 his 4 person team closed 88 units with an average price of $555k (Double the area average). Rob has really developed his business from online leads.
In this episode, you'll learn…
How Roby Levy grew his business through online leads
What stealth sites are and how when properly used can generate great leads
The difference between pay per click and cost per impression
Why you should always test to see what works best in your market and your target audience
How he uses niche neighborhood websites to target local leads
Why video is important to keep top of mind and to help educate buyers and sellers
What RealPro is and how real agents use it
The role his ISA (Inside Sales Agent) plays in the team
Why are some agents successful at conversion and others not?
What Rob Levy recommends new agents do to grow their online leads
Links and resources mentioned in this episode.
To subscribe and rate & review visit one of the platforms below:
Follow Real Estate Success Rocks on: